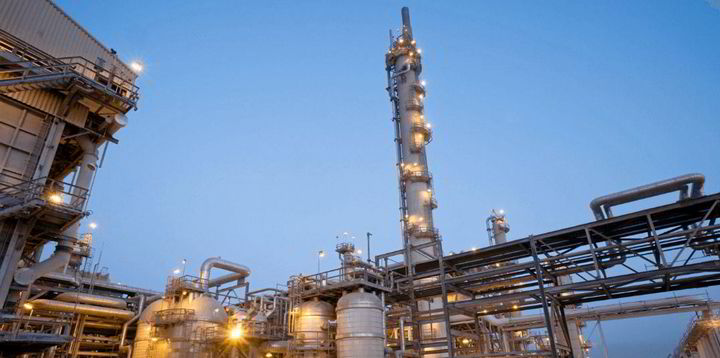 A 100MW green hydrogen plant is to be built next year in Egypt, putting it in the frame to be the largest in the world by a factor of five.
The unnamed facility – being developed by a consortium consisting of Norwegian renewable energy producer Scatec, Abu Dhabi-based fertiliser producer Fertiglobe, the Sovereign Fund of Egypt and Cairo-based engineering and construction contractor Orascom – is due to be completed before the country hosts COP27 at the resort of Sharm El-Sheikh in November 2022.
US-based Plug Power will supply the 100MW polymer electrolyte membrane (PEM) electrolyser to the project, which is due to produce 90,000 tonnes of green ammonia per year at chemical company Egyptian Basic Industries Corporation's existing ammonia plant in Ain Sokhna, a coastal town on the Gulf of Suez.
"At start-up, this will be the largest green hydrogen and largest green ammonia application globally," said Nassef Sawiris, executive chairman of OCI, which owns 58% of Fertiglobe, with the Abu Dhabi National Oil Company (Adnoc) owning the remainder.
"Construction is expected to follow an accelerated schedule to showcase the green hydrogen facility during COP 27 in Egypt in November 2022, highlighting Egypt's and Fertiglobe's growing leadership in the renewable energy markets and commitment to a greener future."
A press release from the consortium stated that: "Egypt is an ideal location to produce green hydrogen given its unique renewables profile with strong solar and wind loads, and proximity to markets with a hydrogen deficit."
Article continues below the advert
The power for the electrolyser will come from the grid, backed by renewable energy certificates to ensure it is green, a Scatec spokesman tells Recharge.
The world's largest green hydrogen project is currently Air Liquide's 20MW Bécancour facility in Quebec, Canada, which uses a PEM electrolyser supplied by US-based Cummins and is powered by local hydroelectricity.
More than 250GW of green hydrogen projects have been announced worldwide, many of which are larger than 1GW, but are not expected to be built until the middle or later part of this decade.
This post appeared first on Recharge News.