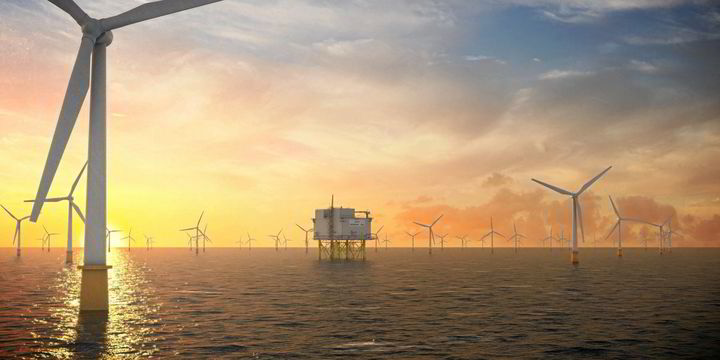 Oil supermajor Shell and Danish energy trading company Danske Commodities have both signed new 15-year power purchase agreements (PPAs) with the world's largest offshore wind farm that increase their previously agreed offtakes from the project.
Danske will buy 480MW of power from the 3.6GW project's third phase, the 1.2GW Dogger Bank C, while Shell and Centrica will each take 240MW. Scottish utility SSE has already signed a offtake deal for the remaining 240MW from phase C.
Danske and Shell had previously agreed two 15-year PPAs with 240MW each with Dogger Bank A and B.
"Dogger Bank is a ground-breaking project, setting new world records and pioneering technology," said Tor Mosegaard, head of European power trading at Danske Commodities.
"With Dogger Bank C now part of Danske Commodities' contract portfolio, we're proud to be selected as an offtaker for all three Dogger Bank projects."
SSE Renewables and Norwegian oil major Equinor each own 40% in the first two phases of Dogger Bank, while Italian oil firm Eni holds the remaining 20%. Once another part-sale to Eni is completed (expected in the first quarter of next year), Dogger Bank C will have the same shareholder structure.
Once fully operational, Dogger Bank is set to become the world's largest offshore wind farm and will provide six million British households with renewable electricity.
Danske Commodities now has more than 6.9GW of renewable energy in its contract portfolio and trades power in 39 countries.
This post appeared first on Recharge News.