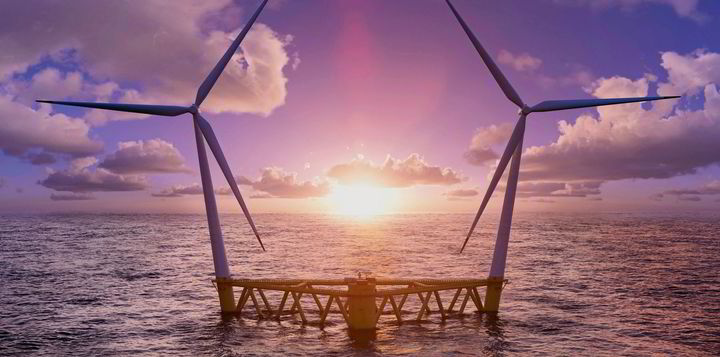 New markets are the lifeblood of growth for the global offshore wind sector, and Recharge this week carried significant news from a quartet of the brightest prospects.
First to Sweden, already the target of considerable interest from major industry players but set to become a more attractive opportunity thanks to plans to waive most grid costs for developers amid an expansion of the network to support wind at sea.
Another of northern Europe's big untapped offshore wind opportunities is Ireland, which analyst group Aegir Insights expects to begin a boom over the next decade, thanks in no small part to demand from the massive fleet of power-hungry data centres planned for the country, which will provide a ready-made market for gigawatts of green electricity.
Further afield in Asia-Pacific, there was further welcome regulatory progress in Australia, where a committee of the nation's Senate recommended swift passage of key legislation that will enable large-scale developments, starting with Copenhagen Infrastructure Partners' 2.2GW Star of the South.
Also in APAC, there was further activity in the fast-emerging South Korean floating wind sector, where industry pioneer CoensHexicon was granted new swaths of acreage off South Korea to explore for development with its innovative twin-turbine deepwater design.
With just days to go until the start of COP26, host nation the UK finally released comprehensive details of its strategy to hit net zero by 2050, with a decarbonised power system as soon as 2035.
Article continues below the advert
The plan – a set of often previously-announced ambitions knitted together into a single vast document – reiterates targets for offshore wind, makes it clear that nuclear will play a significant part and even ropes in Bill Gates.
The strategy attracted its share of both praise and criticism, but what is clear is that the UK will remain a massively important global renewables markets for the foreseeable future, as the likes of Iberdrola and EDPR made clear with huge investment pledges.
In an exclusive opinion piece for Recharge, Vestas service chief Christian Venderby pointed out that the UK's push for net zero amid the challenges of volatile global markets and a gas supply crunch will hold important lessons for the rest of the world.
Talking of COP26, the various agencies of the UN were this week busy setting out the high stakes for those gathering in Glasgow.
The United Nations' Environment Programme (UNEP) warned that governments around the world are currently planning production of fossil fuels by the end of the decade that is "more than double" the output that would be in keeping with limiting global heating to 1.5°C above pre-industrial levels.
As Recharge subscribers will know better than anyone, hydrogen is at the core of the energy transition debate, and the UN's own 'climate champions' this week issued a stern warning to beware "vested interests" when considering fossil-based H2 plans advanced by hydrocarbon incumbents.
Norwegian giant Statkraft combined both themes when it released a comprehensive analysis that says the world needs to strongly back green hydrogen to have the best chance of limiting the global temperature rise to 1.5° C.
This post appeared first on Recharge News.