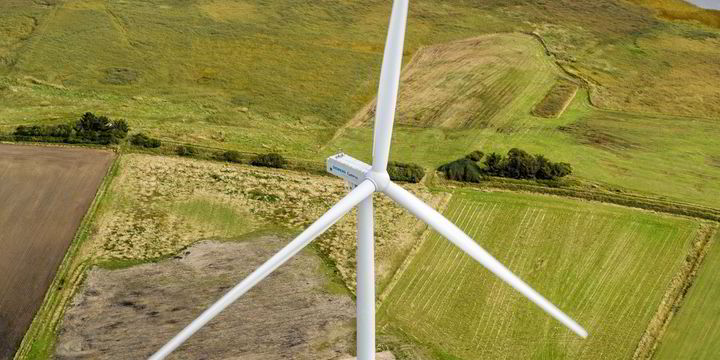 Siemens Gamesa has won an order by Nordic developer OX2 to provide turbines for Finland's largest wind farm.
OX2 last week had already announced it will use 6.6MW machines at the 455MW Lestijärvi project, which Siemens Gamesa has on offer, as Recharge has pointed out. The OEM now confirmed that it will supply the project with 69 of its SG 6.6-170 turbines for installation in 2024.
The wind turbines are equipped with a 170-meter rotor diameter, which can provide one of the lowest levelised cost of energy (LCOE) in the industry, Siemens Gamesa said, which is important as Lestijärvi will be built without government support.
"This contract marks an important step for the Siemens Gamesa 5.X platform in Finland," said Siemens Gamesa onshore chief executive Lars Bondo Krogsgaard.
"The Nordics are again showing strong appetite to use leading technology to provide competitive green energy."
The contract, which comes with a 35-year service agreement, is the second for a Finnish site for Siemens Gamesa's 5.X platform. The company earlier this year had signed a deal for an 81MW project using SG 6.6-155 turbines.
Finland plans to install 30 terawatt hours of wind capacity by 2030, which would provide about 30% of the country's electricity demand, up from some 7% at the end of 2019, according to the Finnish wind power association.
This post appeared first on Recharge News.