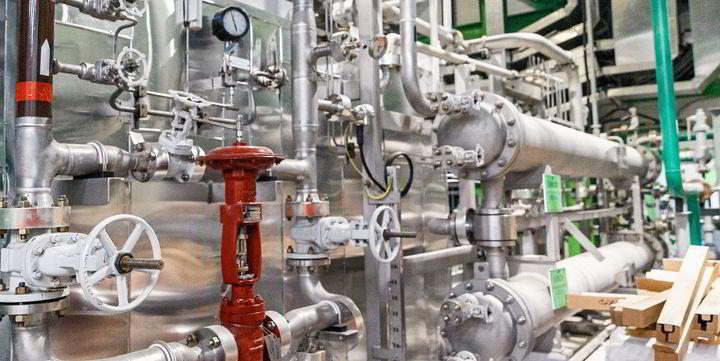 Big-hitters from the worlds of renewable energy and chemicals will link to form one of the first developers specifically created to target the fast-emerging green hydrogen sector.
The Hydrogen Chemistry Company (HyCC) will launch as a 50-50 joint venture between Macquarie's Green Investment Group (GIG), which invests in and develops renewable energy plants, and Nobian, the Netherlands-based industrial chemicals producer that already operates large-scale electrolysers in Europe.
HyCC will target large projects to produce "industrial scale" green hydrogen to aid decarbonisation of energy-intensive sectors such as aviation, steel, shipping and chemicals, the partners said in a statement announcing its launch.
Initially focused on the Netherlands and then expanding further in Europe, the new venture will launch with a pipeline of more than 400MW of electrolyser projects and a "purpose-built team of hydrogen specialists spanning expertise across technology, manufacturing, project management and commercial development".
Early developments on its roster include a 100MW green steel project and a 60MW electrolyser focused on aviation fuels, as well as a 250MW facility in Rotterdam designed to replace supplies of fossil-based H2.
Under finance giant Macquarie's ownership GIG has emerged as a major global player in wind and solar development, and already has its finger in several early-stage green hydrogen pies. They include a major offshore wind-to-hydrogen project proposed with TotalEnergies as part of the ScotWind seabed leasing round and plans for a renewable H2 hub at Australia's largest coal port.
Article continues below the advert
While the jury is still out over how far hydrogen can, or should, penetrate sectors such as transport or domestic heating in the energy transition, there is a far greater consensus over green H2's potential to decarbonise heavy industrial processes – especially those where fossil-based hydrogen is already used.
The EU is strongly backing green H2 as part of its wider climate and energy agenda, and under its latest Renewable Energy Directive proposal, the European Commission wants to replace 50% of the fossil-gas-derived grey hydrogen used in Europe with the renewable variety by 2030.
The deal to create HyCC is due to close in March 2022, subject to regulatory approvals.
Michael Koenig, CEO of Nobian, said: "We are truly excited about this unique step for both Nobian and GIG. With our leading and long-standing expertise in large scale electrochemistry we are able to invest in an exciting and developing hydrogen market. Through this we will contribute to lower CO2 emissions and sustainable economic growth, whilst also driving value creation."
Marcel Galjee, managing director of HyCC, added: "We have a strong technical and commercial team and a healthy pipeline of large green hydrogen projects. The backing of these two leading companies allows us to further scale-up our portfolio to become a leader in the safe and reliable supply of green hydrogen and make a critical contribution to the EU's target of realising 40GW of hydrogen electrolysers by 2030".
This post appeared first on Recharge News.