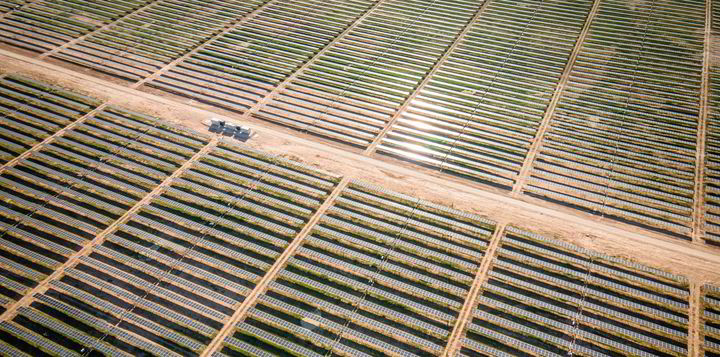 Lightsource BP – the solar developer 50% owned by the oil supermajor – will help advance a huge PV pipeline in Poland as it added the European nation to its fast-growing list of global markets.
Lightsource BP said up to €500m ($583m) of investments could be needed to bring 757MW of projects into operation that it will co-develop with "an experienced, local renewable energy firm", which it did not name.
The UK-based developer said around half the projects could be construction-ready as soon as next year.
The partners are talking to large corporations about potential power purchase agreements and the projects will take part in future renewable energy auctions run by Poland, said Lightsource BP, which said the nation already has 6GW of PV installed.
Traditionally coal-centric Poland has made PV and offshore wind – where it aims to join the European front-rank – two key planks of its plans to diversify the country's energy mix through a renewables-led build-out, with an eye on reducing coal's share of its power generation from 70% today to 11-28% by 2040.
Vlasios Souflis, Lightsource BP international business development director, said: "Entering the Polish marketplace is a significant milestone for us, and we have done so with a sizeable portfolio. The scope for growth in solar is huge, as renewables will be required to double their share on the grid in a short space of time."
Article continues below the advert
Poland is the latest market entry for Lightsource BP, which is in the midst of a massive global expansion drive that has seen it add new nations at a rapid rate.
The company in September unveiled a $1.8bn finance package that it said would underpin a role in developing 25GW of projects by 2025, upping a previous goal of 10GW by 2023, adding to 3.8GW already developed.
The growth of Lightsource BP's pipeline and its ability to drive projects through with targeted returns has earned the joint venture the label of "execution machine" from BP group CEO Bernard Looney, who regularly cites its success as the model for the supermajor's wider foray into sectors such as offshore wind.
This post appeared first on Recharge News.