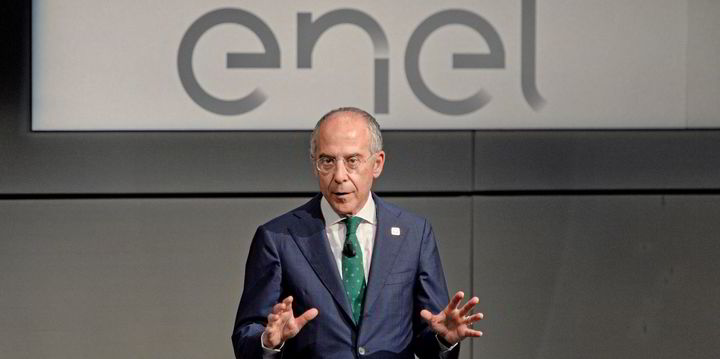 Enel has moved its target to reach net zero forward to 2040, and raised its 2030 renewable energy capacity target to 154GW.
The Italian renewables major previously had envisaged 2050 to reach full decarbonisation, while its renewables target for the end of the decade already was set at an already massive 145GW.
"This year's plan, with €170bn ($190.6bn) of direct investments by 2030, is a pivotal one," chief executive Francesco Starace said at the company's capital market day.
"Its implementation is enabling us to step up from the previous decade of renewable energy discovery, to the current decade of electrification.
"Furthermore, we are bringing forward the group's full decarbonisation target by ten years, reaching net zero by 2040."
Enel is one of several green energy 'supermajors' in the making, alongside Spain's Iberdrola, which aims to reach 95GW of renewables capacity by 2030, or French oil supermajor TotalEnergies, which targets to reach almost 100GW of green energy capacity by that date.
Article continues below the advert
While the new targets imply a tripling of Enel's renewables capacity this decade, the Milan-based company also wants to increase its ordinary earnings before interest, taxes, depreciation and amortisation at a compound annual growth rate of 5-6% up to 2030.
Some €70bn in investments will be dedicated to renewables, which are expected to add about 84GW in capacity, out of which 9GW will be in storage, leading to 129GW of consolidated installed renewables capacity by 2030.
The company's current pipeline of renewable energy projects stands at around 370GW, more than half of what Enel had presented last year.
This post appeared first on Recharge News.