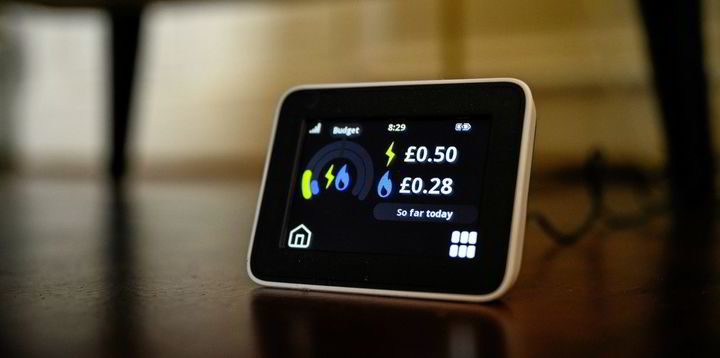 A UK-based renewable energy supplier backed by BP became the latest casualty in the gas-price crisis sweeping Britain, as its founders lashed out at the nation's government claiming policy missteps had driven it to the wall.
Pure Planet – which was 24%-owned by the supermajor – offered UK consumers renewable power and gas covered by offsets but said it would cease trading because "we are being forced to sell energy at prices way below the true cost. That's wiped out forecast profits and turned them into a thumping great loss".
Pure Planet is among a clutch of smaller UK energy suppliers to fold in the face of skyrocketing gas prices, but the company also pointed the finger at Britain's energy price cap, set by the government to safeguard vulnerable consumers.
"The rules prevented us from covering our costs. We are being forced to sell energy at prices way below the true cost," said the company's founders on its website, as they described the failure as "heartbreaking".
"While we appreciate the price cap is a way to protect consumers; there is no policy designed equally to protect suppliers from the very same enormous wholesale prices rises we have seen these past few months. This creates an imbalance and the result is insolvency. And it's why so many suppliers have folded this year."
BP, which is accelerating its presence in power and renewables, supplied Pure Planet with electricity and gas, and as recently as May this year announced a further technology partnership with the company.
Article continues below the advert
Pure Planet, which served almost 250,000 customers, said: "We had hedged the energy we promised to supply to our members through to next spring. We were on track for our first profits at the end of this financial year. We have had a supportive backer in BP — one of the biggest energy companies in the world. But all of that was not enough to stop the fall."
'Difficult decision for BP'
BP said in a statement sent to Recharge: "We have informed Pure Planet that we intend to end our wholesale gas and power supply arrangements with them. We worked hard to avoid this unfortunate outcome but were unable to reach a satisfactory solution to the market and policy issues facing Pure Planet.
"BP has been a minority shareholder in Pure Planet for five years. During that time, we have worked diligently to support Pure Planet and provide financial support through our wholesale supply and other working capital arrangements.
"However, despite considerable work over an extended period, we concluded it is no longer commercially viable for BP to continue this relationship and took this difficult decision."
Market havoc
The collapse of Pure Planet is the latest in a string of failures in the UK market spurred by the gas-price crisis causing havoc across Europe, stoking fears of consumer poverty and industrial failure as companies run out of money to pay for energy.
The EU on Wednesday issued new guidance designed to accelerate the rate of renewables build-out as a medium-term solution to over-reliance on gas.
The crisis has led renewables-sceptics in the UK and elsewhere to claim the energy transition has exacerbated the crisis, but that was rejected this week by IEA chief Fatih Birol as a "gross mischaracterisation".
This post appeared first on Recharge News.