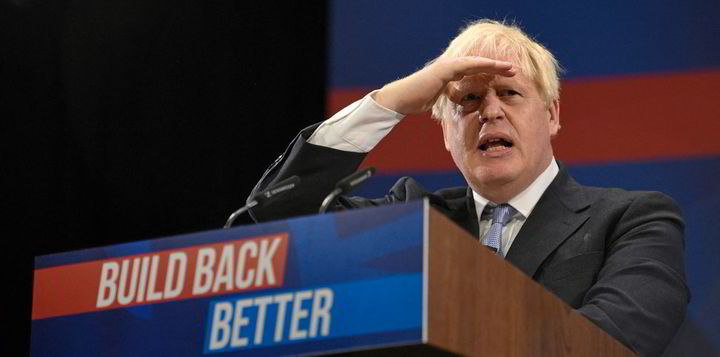 With just weeks to go before the COP26 climate summit in Glasgow, UK Prime Minister Boris Johnson upped the ante for the host country by announcing plans for a "decarbonised" electricity system by 2035 – 15 years ahead of Britain's net-zero target for the whole energy sector.
In a fashion familiar to Johnson-watchers, the policy emerged via newspaper headlines, was confirmed via an off-the-cuff quip from the PM himself – and then was declared highly challenging and lacking in detail by expert commentators.
One thing is clear – if Britain is to have any chance of a decarbonised power system within 15 years, offshore wind will have to do a lot of the heavy lifting. The country manager of one of the biggest developers active in the North Sea, Vattenfall, told Recharge in an exclusive interview that the UK's ambition, will be impossible without sweeping changes to speed-up the rate of build.
That 40GW is already starting to look like small fry. Recharge reported analysis from technology group Wärtsilä Energy claiming the UK will have to bring 112GW of offshore wind online in the next 14 years alone if it is to keep on track for 2050 net zero.
There was an even bigger number from the government-backed Energy Systems Catapult – 150GW. That is the top end of the offshore wind capacity 'backbone' the UK could support, if a radical rethink of electricity markets is put in place. Over to you, Prime Minister.
US offshore wind saw two of its developers briefly at loggerheads this week when pacesetter Orsted petitioned officials in Maryland to throw out two of three of rival US Wind's bids in the state's current 1.2GW auction, claiming the latter's submission "is not consistent with a fair process" in the tender.
Article continues below the advert
The matter was swiftly resolved when the Maryland Public Service Commission (PSC) denied the motion, a move welcomed by US Wind, which is developing some of the east coast's largest projects under the Momentum Wind banner. Frictions could spark to life again, however, as hearings on the state's round 2 bids resume later this month.
Away from the wrangling, Recharge reported exclusively how the state of Maine could launch turbines as large as 15MW as part of the US' first industrial-scale floating wind array.
BP is already set to be a big player in New York's green power future thank to its share in giant offshore wind projects set to supply the state – now the oil & gas supermajor will help shape one of the Big Apple's most innovative start-ups as it looks to grow US-wide and globally.
Recharge reported exclusively this week that BP acquired Blueprint Power, which works with some of the city's biggest commercial property owners to turn buildings into 'virtual power plants', and will add it to its Launchpad start-up incubator portfolio.
We also profiled the fascinating journey in energy of Blueprint's CEO and co-founder, Robyn Beavers, whose career began helping to introduce Google's new billionaires to the virtue of green power, and took in Vestas and a place on a Recharge pioneers list along the way.
Free to every Recharge reader
If you read only one thing this weekend make it our coverage of US start-up H Quest, which says it has developed an emissions-free process that will make hydrogen from natural gas at such a low price it could give away the H2 for free – you heard right, free!
This post appeared first on Recharge News.