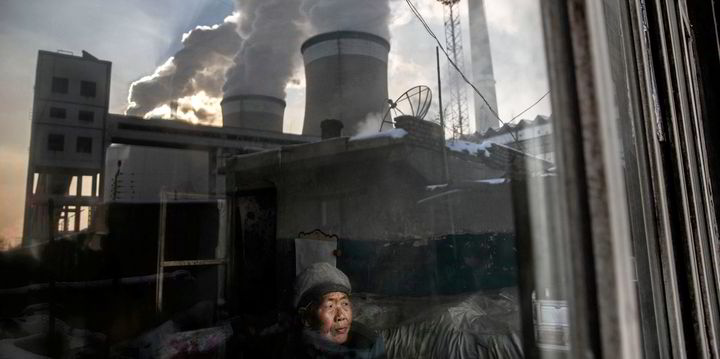 China shocked and delighted the UN this week when President Xi Jinping announced the Asian giant would stop financing international coal plants.
Analysts hailed the announcement as hugely important, effectively cutting off the financial oxygen to a host of coal projects in countries that will now hopefully turn to green alternatives, potentially "turbocharging" renewables growth.
Environmental campaigners hope China will now follow its own example at home and wind down huge coal plans of its own, as part of what will need to be a widespread greening of the Asian superpower's economy if the world is to have a chance of meeting its climate goals.
That process is likely to involve hydrogen at an epic scale, and Recharge revealed this week how China's H2 industry body – which is supported and supervised by the government – is calling on Beijing to "strive" to install a whopping 100GW of green hydrogen electrolysers by 2030.
Recharge separately reported how cleaning up its act on hydrogen can't come a moment too soon, with China currently by far the world's largest, and dirtiest, H2 producer with most of its output derived from coal.
Focus your mind: get the insight you need with the Recharge Agenda
The global energy transition is gathering momentum – and the accompanying news-stream becoming an information deluge. Separate the green giants from the greenwash and the hard facts from the click-bait headlines with Recharge Agenda, our curation of the market-making events of the week, distilled down into one quick-read newsletter. Sign up here for free
It will forever have a place in US offshore wind history, but the partnership between Iberdrola's Avangrid and Copenhagen Infrastructure Partners (CIP) could be winding down.
Article continues below the advert
The two companies this week agreed an asset swap deal of the giant projects and leasing zones within its Vineyard Wind joint venture, with Iberdrola taking the advanced projects and CIP a slower-burning lease.
The two will continue working to bring the pioneering Vineyard 1 into service, but beyond that, things are less clear.
There is, however, no stopping the offshore wind juggernaut that the Iberdrola/CIP alliance helped create.
Recharge reported this week how global offshore wind power pacesetter Orsted has sweetened its bid to build the 840MW Skipjack 2 project in the US Atlantic with the promise of $400m in capital investments in the state of Maryland, including a first-of-its-kind cable manufacturing facility.
Shell-Ocean Winds joint venture Mayflower Wind is also offering big industrial benefits if it succeeds in its up-to 1.2GW bid in a latest tender round in Massachusetts, a plan that would also see the symbolic rebirth of a former coal plant.
Matters are less clear in Connecticut, where a deadline to green-light the $235m State Pier offshore wind hub project has passed without obtaining its federal approval, raising the possibility that an exit clause will be triggered by its main backer, the 700MW Revolution Wind joint venture development partners Orsted and Eversource.
Energy prices are cranking up the pressure on governments across Europe, but nowhere more so than the UK where the issue is headline news amid supplier collapses and fears of consumer winter hardship.
Britain's anti-renewable 'usual suspects' have tried hard to drag green power into the mix by claiming a period of low wind output is a major component of the crisis – an assertion roundly debunked by market experts who spoke to Recharge for an analysis article on the issue.
But despite the belated conversion of former sceptic UK Prime Minister Boris Johnson to the climate agenda – you'd never guess from his rousing words to the UN this week that he'd once claimed wind "couldn't pull the skin off a rice pudding" – there are signs that British ministers are keen to show they are not putting all their chips on renewables.
Talks have apparently restarted over plans for a further new nuclear plant in the UK – discussions that the country head of renewable power giant Statkraft labelled a "dangerous distraction" from faster, cheaper renewable options.
This post appeared first on Recharge News.