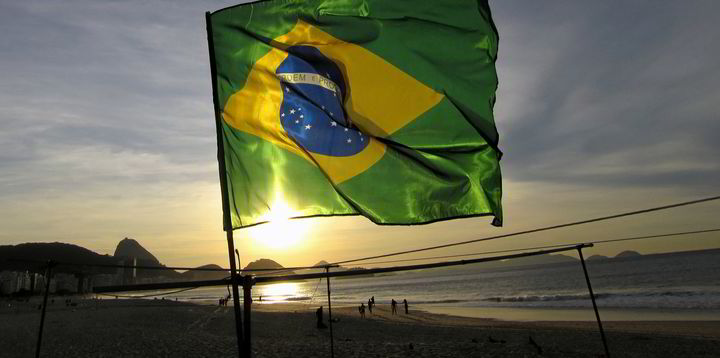 The Enterprize Energy plan is the latest in a clutch of major green hydrogen projects announced in Brazil as international companies jostle for a share of the action at at least three large-scale exporting hubs planned along its coast – some linked to proposed offshore wind projects.
The projects aim to tap into Brazil's high capacity factors that enable cheap renewable power from a 500GW-plus onshore and shallow offshore wind potential alone, not to mention its huge solar PV and biomass resources.
"There are several pathways for producing green hydrogen in Brazil because of our diversity of renewable sources. Brazil is well positioned, but [the success] will depend on the business model and the offtakers," Recharge was told by Giovani Machado, director at the government's energy research authority (EPE), who authored a far-reaching report on renewable H2 policy published in February.
Brazil has yet to define policies for green hydrogen, which according to Machado makes the mid-decade start of operations targeted by several of the projects a tight schedule.
"There is no silver bullet for Brazil to enter the green hydrogen economy," he admitted.
In early August Brazil's National Energy policy Council started appraising plans for new green H2 regulations, government tax incentives, exports; and sourcing of international agreements and financing.
At least three deep-sea ports in Brazil have announced green hydrogen hubs that hope to start operations by 2025.
The most advanced is located in the state of Ceará, in the port of Pecém, where three foreign firms have signed on to the project and another five are in talks, head of industrial affairs for Ceará state's development secretary Roseana Medeiros told Recharge.
"The projects are in the feasibility study stage, but there is a 75% chance of them being built," she claimed, with plans including potential export of green ammonia to Germany and France.
"There will be enough demand for everybody… Ceará will not compete with other ports, Brazil will compete with North Africa and the Middle East as H2 export hubs," she added.
In the coming weeks, Ceará's state government should contract consultants to determine tax incentives and regulations, while the Pecém port authority – a public-private partnership with the Dutch port of Rotterdam – is already negotiating real estate permits with project proponents.
Industrial gas producer White-Martins and Australian mining firm Fortescue Future Industries and start-up Enegix Energy also pledged investments in the hub.
Enegix Energy says it will tap onshore solar and wind producers to supply a 615,000 tonnes a year green hydrogen plant in Pecém. According to company's CEO, Wesley Cooke, a total of 4GW of wind and solar capacity will be needed for the production.
Alexandre Spatuzza
This post appeared first on Recharge News.