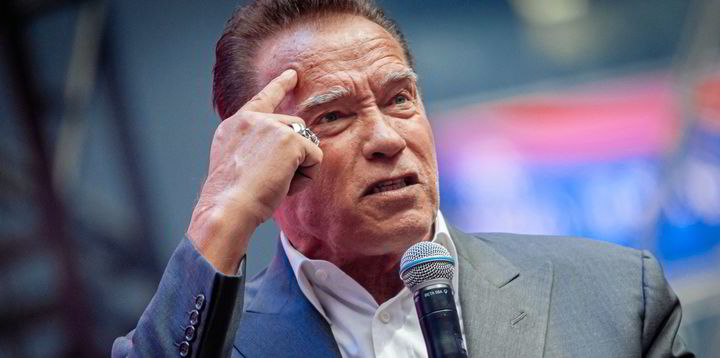 Gone are the days when US offshore wind was strictly an eastern affair – it's a sign of the times that Recharge this week carried news on the sector from every American coastline, complete with an endorsement from the Terminator himself.
It is true that the Atlantic seaboard remains the heart of the action, with a potential new prospect emerging this week as federal officials examine options for fresh leasing off the Virginias.
The east coast's landmark commercial-scale project, Vineyard Wind, put another piece of the supply chain puzzle in place with the hiring of contractors to lay its inter-array lines, while New York's entry to the offshore wind era moved closer as officials completed a review of the Environmental Impact Statement (EIS) for the South Fork project off Long Island.
There was also a note of warning, however, when industry lobbying group the American Clean Power Association warned new "stipulations" proposed by the Bureau of Ocean Energy Management (BOEM) could hinder development in the vast New York Bight leasing round that could take place as soon as this year.
Further afield, the momentum behind west coast offshore wind – now very much a matter of when rather than if – gathered with a new report from the USC Schwarzenegger Institute, co-founded by former California governor and Hollywood A-lister Arnold, that sea-based turbines could "help keep the lights on" in the state as extreme weather threatens infrastructure onshore.
The west coast charge will be led by floating projects, and a trio of offshore wind veterans this week joined Ireland-based Simply Blue Energy as part of an international push that will start in the US.
The trio of coastlines was completed when prospects for offshore wind in the Gulf of Mexico drew warm words from executives at an industry conference, weeks after a tepid response to a federal consultation left them looking doubtful.
The row over blue and green hydrogen, and their respective energy transition credentials shows no sign of losing its edge.
Last week, the blue camp – which sees a role for H2 made using fossil fuels with carbon capture – received what can only be described as a mauling from an academic study that labelled it worse than burning gas or coal in some cases.
But the backlash was led by Norwegian energy giant Equinor, which took issue with "incorrect" assumptions and conclusions made by the US researchers to mount a spirited defence of blue H2.
A focus of disagreement elsewhere this week was the UK, which launched its long-awaited national hydrogen strategy with a foot in both camps and saw the chairman of the nation's Hydrogen & Fuel Cell Association quit over support for blue H2 that "betrays future generations".
The green camp, meanwhile, marshalled its forces from Australia with the formation of a new global lobbying group by mining tycoon Andrew Forrest and former Prime Minister Malcolm Turnbull to promote renewable hydrogen over blue "spin".
There was also a fresh move to link offshore wind to green hydrogen, this time off Brazil where developer Enterprize Energy hopes to have multi-gigawatt arrays running by the end of the decade.
The wind turbine ratcheted up another notch in its relentless growth in power and size when China's MingYang Smart Energy took the wraps off a 16MW model with the largest rotor yet seen.
MingYang laid down a marker of its ambitions for the turbine "from China to the North Sea" as it became the first Chinese OEM to outgun the likes of Vestas – which launched its own 15MW model earlier this year – and Siemens Gamesa, which already has big orders lined up for its own supersized machine.
The rate and scale of innovation in the industry owes much to the lead given by the likes of Aloys Wobben, the late industry pioneer and Enercon founder whose genius was this week the subject of a tribute by Recharge.
This post appeared first on Recharge News.