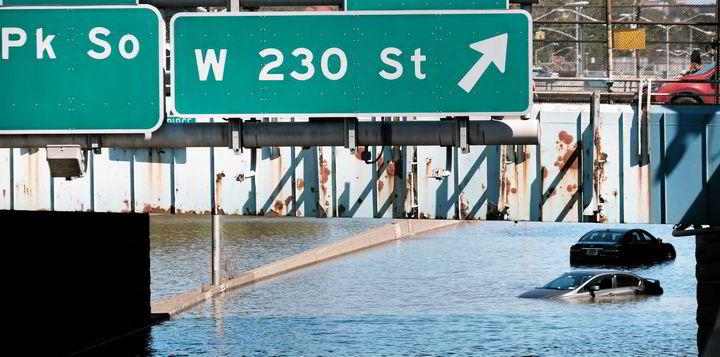 Does the world need another dire warning about its too-slow progress in tackling the climate emergency and a wake-up call to act before time runs out?
In Agenda's view the answer is yes, and global energy consultancy DNV this week obliged with its latest Energy Transition Outlook (ETO), which offers a sobering analysis of how nations squandered the chance to use Covid-19 economic stimulus packages to supercharge progress toward meeting the goals of the Paris Agreement.
Speaking exclusively to Recharge ahead of the ETO's launch, DNV chief Remi Eriksen expanded on the challenges facing the energy transition, not least in tackling the toughest to decarbonise sectors of the economy through massive green and blue hydrogen deployment (of which more later) in an "all hands on deck" response.
DNV's recipe to snatch climate victory from the jaws of defeat includes "vastly more green electricity, both direct and indirect", which is of course the staple diet of Recharge on any given day.
"More green electricity" requires the opening of new markets to offshore wind – which moved a step closer for Australia this week when the government tabled long-awaited legislation to underpin development.
It needs potentially game-changing technologies such as the 'hot rocks' energy storage system concept being developed by Stiesdal Storage Technologies, which revealed the site of its pilot plant.
And it requires an unprecedented level of united ambition between private and public bodies, of the type that will deploy 'world-first' bankable hybrid offshore marine energy parks off the EU combining offshore wind power with solar and wave energy.
US offshore wind moved forward another notch as the federal Bureau of Ocean Energy Management (BOEM) prepared to begin an environmental review for New York State's largest commercial scale offshore wind project to-date, the up-to-1.3GW Sunrise megadevelopment.
Although big challenges remain – grid access and peaceful co-existence with the fishing industry to name but two – there is week by week a growing sense of, as Atlantic Shores development director Jen Daniels puts it, "promise turning into reality".
In the case of EDF-Shell joint venture Atlantic Shores, the reality involves bringing massive amounts of offshore wind power to New Jersey, and Daniels told Recharge in an exclusive interview how the project team has been turbocharged since winning a large chunk of the state's latest procurement round earlier this year.
The economic bounty of offshore wind is also moving into sharper focus, as Recharge underlined this week with an exclusive insight into plans for the Arthur Kill Terminal offshore wind staging and assembly hub in the New York City borough of Staten Island, and news of backing for sector training by high-profile Democratic congresswoman Alexandria Ocasio-Cortez.
In boxing terms, the slug-out between supporters of blue and green hydrogen is probably now well into the fifth round, with both sides landing blows but no signs of a knockout.
The latest flurry of verbal punches came this week from Cornell University professor Robert Howarth, who launched a robust defence of his landmark study that questioned the climate credentials of blue H2 and likened the backlash that followed his paper to the row over fracking – of which he was also an early critic.
There were several more significant steps forward for the green camp when Denmark announced another gigascale project linked to offshore wind, and Brazil revealed it could have its first renewable H2 flowing as soon as next year thanks to a pilot project by Portugal's EDP.
This post appeared first on Recharge News.