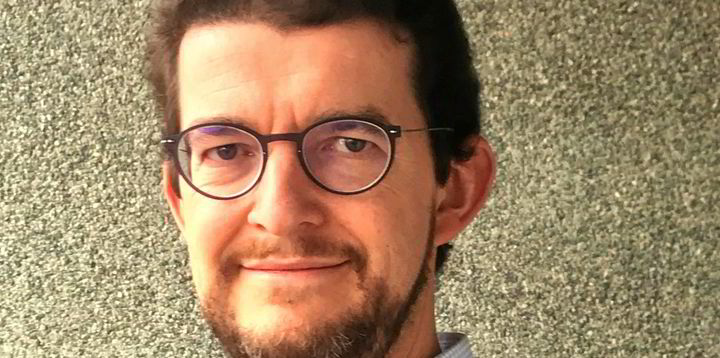 BlueFloat Energy and Falck Renewables "exploring opportunities" for developing floating wind projects in the Celtic Sea between the UK and Wales.
The two companies, which are already partnering on deepwater projects off Scotland and Italy, highlight that they were "actively engaged in the consultation carried out by the Crown Estate to put in place an enabling framework for the projects… [that would] act as stepping stones to full scale industrial deployment" of floating wind in the region.
"The Celtic Sea offers great potential for deploying floating wind farms due to the excellent wind resource, characteristics of the coast and the availability of the suitable infrastructure and skilled supply chain," they said in a statement.
"It should play a key role in UK's ambition to achieve net zero and 40 GW offshore and 1 GW floating offshore wind by 2030."
The Celtic Sea has emerged as a key market for floating wind developers with three arrays – the 100MW Whitecross being planned by Flotation Energy and Cobra, and the same-size Llŷr 1 and 2, under development by SBM Offshore and Cierco – joining the race for acreage in a leasing announced by the UK Crown Estate in March.
Others already jockeying for position in the play, calculated to represent a commercial resource of up-to-50GW, include developer Blue Gem – made up of TotalEnergies and Simply Blue, which last year won the rights to develop the 96MW Erebus demonstration project, with an eye first power in 2025-26 – and Hexicon, which is progressing its TwinHub's project at the WaveHub site.
BlueFloat CEO Carlos Martin, speaking exclusively with Recharge earlier this year, said: "We believe… floating to be fundamentally quite a different type of renewable compared to fixed offshore wind that requires different approaches and that also offers different opportunities."
Floating wind markets are on the verge of explosive growth globally with analysts expecting a near-1,000-fold expansion of the current fleet as international supply chains take shape to support development of commercial-scale projects around the world, including in key markets in Europe's northern seas , as well off the US west coast and in Asia Pacific region, where DNV believes half of a forecast 260GW of worldwide floating wind forecast will be turning by 2050
This post appeared first on Recharge News.